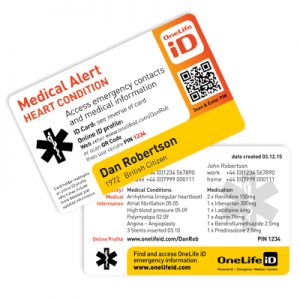 We worked with OneLife iD to add their new New Medical Alert Card to the OneLife iD Website. As the site puts it:
OneLife iD Medical Alert and Emergency ID Card is a convenient way to carry emergency contacts and instructions for medical conditions, allergies or for everyday peace of mind. Fits into purse or wallet. Records up to 20 lines of personalised information.
The product builder we created allows the user to enter their information and preview it on the card before placing an order.